From February 26 to February 28, 2023, the "2022 China Commercial Vehicle Aftermarket Annual Conference" with the theme of "Adherence and Breakthrough" was successfully held in Shijiazhuang. The conference will be held in the form of 1 thematic forum+5 concurrent thematic sessions.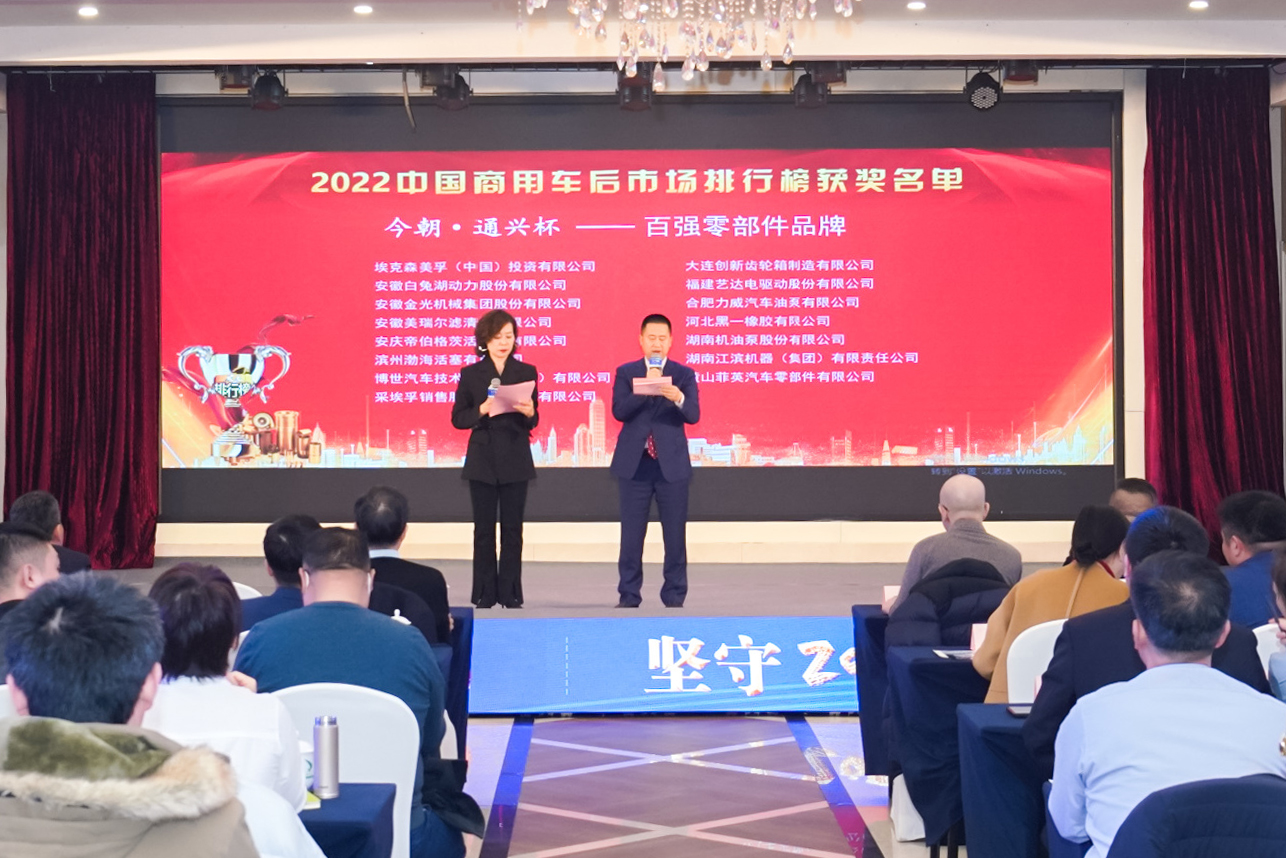 This annual conference brought together many industry expert leaders, domestic commercial vehicle main engine enterprises, backbone parts enterprises, local dealers, maintenance chain enterprises, large logistics fleets, new service enterprises, local auto parts chambers of commerce, auto parts cities, industry media and other representatives of the entire industrial chain of commercial vehicle aftermarket. In 2023 after the end of the epidemic, the grand event of this scale is enough to reflect the recognition of all colleagues.
Anhui Meiruier Filter Co., Ltd. won the honorary title of "Top 100 Component Brands" in the 2022 China Commercial Vehicle Aftermarket Ranking with its strong strength, strict quality management, high-quality customer service, good reputation and influence.
The award of the honorary title of "Top 100 Component Brands" is an affirmation of Merrill, adds an honor and responsibility to Mrefilter, and is also a spur to
Mrefilter
's long-term development. All the colleagues of
Mrefilter
will cherish the honor and make persistent efforts to promote the high-quality development of commercial vehicles and make contributions to the construction of a good commercial vehicle aftermarket.