2016 South America( Argentina) international Auto parts and after-sale service Atomechanika Buenos Aires 2016 will be held in Buenos Aires from 9
th
to 12
th
of November. Anhui Meiruier filter company booth number

4B18

, welcome to visit our booth!
South America( Argentina) international auto parts and after-sale service exhibition is held every two years, which is held in Buenos Aires. This fair is the professional auto parts accessories that held in South America by German Frankfurt exhibition company. The exhibition area exceeded 40000 square meters in 2014, the total companies that attended is 400 companies and the professional participantsreached 40000 people, also this fair is just open to professional participants. The main participants are from south and north America and Asia
The range of exhibition:
Parts and components: Automobilism, chassis, body, electron and electrical equipment
System and components: Car inside and outside, steer power and electric control system and components; accessories and refit-car accessories, special equipment, refit service system and improvement
Fit and the related service: Car service and repair, workshop repair and painting, maintenance station equipment and management, fuel supply and nursing, trash processing and recycling.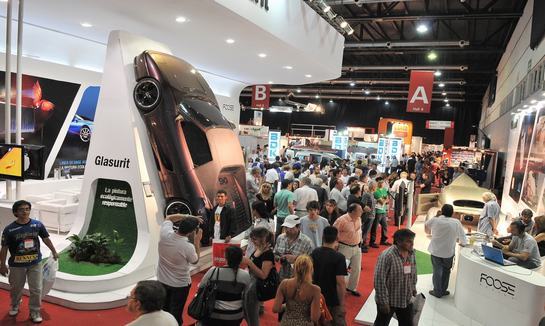 Meiruier Filter
Booth number: 4B18
Date: 9th-12th Nov.
Add: Buenos Aires in Argentina
Meiruier Filter Products
Oil filter, fuel filter, air filter, eco-friendly elements, filter assembly, Aluminum base, fuel pumps, air dryer and so on.
Meiruier filter wechat : mre_filter
Sincerely welcome you follow it!